Now is the hour to collect
Cashing in on the past is as simple as seeing what our members have found this week to entice you whilst in their pages have a look at what else they have on line.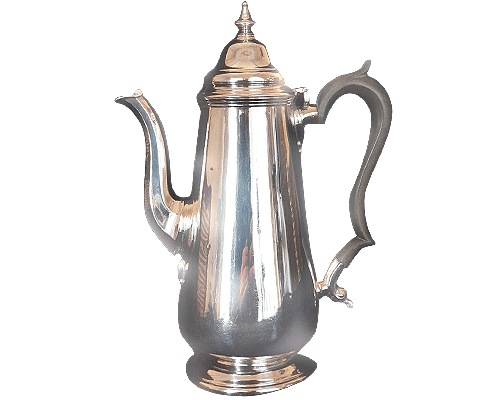 R & E Antiques
A George 111 Silver Coffee Pot By C. Hougham of London 1781
Height 31 cms & Weight 880 grams. Available from R & E Antiques. For further details please contact us by email at elrobo65@gmail.com
Pays des Reves Lifestyle
Tiffany&Co Private Stock Limited Edition Hand Painted Black and Gold Chinoiserie Ginger Jar
Le Tallec 1987
Made in France
Condition Excellent
Dimension 24cm (h)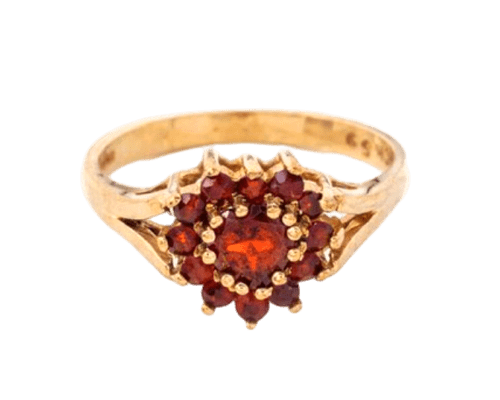 Clyde on 4th
Garnet Ring Set in 9 Carat Gold
A 9ct Yellow Gold and Garnet Ring
Claw-set garnets, split shoulders, on a solid shank. One central Garnet flanked by 12 smaller Garnets in a rosette
Ring size L
2.2g.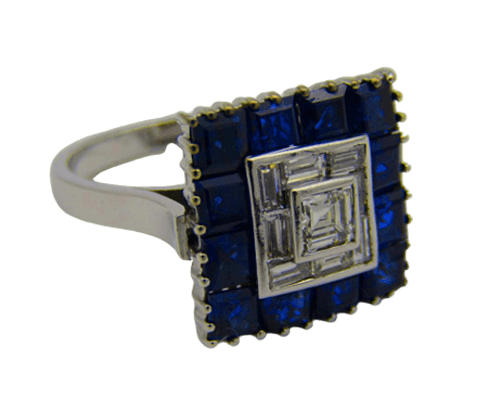 Tyrone Sarkis Antiques
18K Gold Art Deco Sapphire and Diamond Ring
It is set with 2.76cts of sapphires and 0.88cts of diamonds. Ring size: K 1/2
Billymoon & Agatha's Antiques
Imari Charger
Imari Charger - late 19th century- Japanese -excellent condition- 375mm diameter
Heather Knight Antiques
Gorgeous 1950's Silver Bracelet set with Amethyst and Citrine
A Gorgeous Handmade Amethyst and Citrine Silver Bracelet designed and made by South African Jeweller E. Wongtskowski in the 1950's
Sboros Jewellers
18ct Gold Pavé Diamond Ring
18ct gold pavé diamond ring with total weight of diamonds .60 ct
R & E Antiques
2 Handmade Antique Chinese Silver & Enamel Nail Guards Circa 1910
8,5 cms long. & 1 Handmade Antique Chinese Silver Nail Guard
.8 cms long.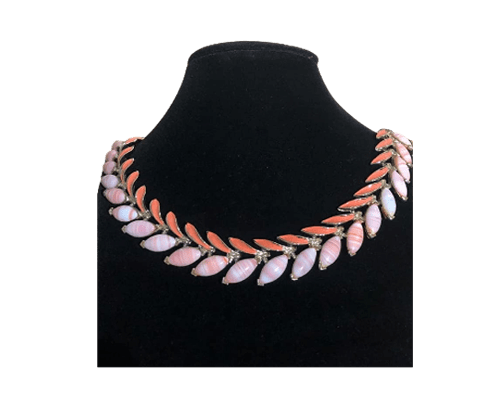 Heather Knight Antiques
1950's Art Costume Jewellery Poured Glass and Cold Painted Enamel Collar on Gilt Pot Metal
Poured Glass and Cold Painted Enamel Collar on Gilt Pot Metal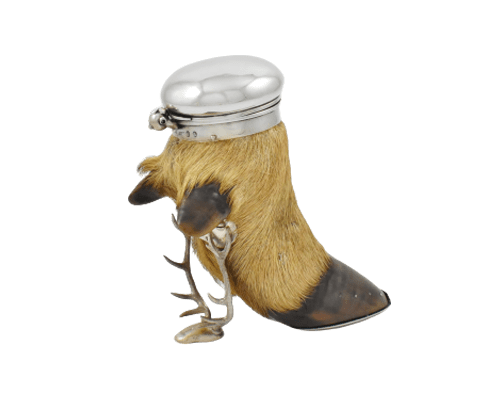 The Old Corkscrew
Scottish Provincial Silver Mounted Deer Hoof Inkwell
by Ferguson and Macbean of Inverness with hallmarks for Edinburgh 1891
Stinkhout
Royal Doulton Mary had a Little Lamb
Royal Doulton Mary had a Little Lamb HN2048 Copr 1948
Clyde on 4th
9 Carat Gold and Garnet Link Bracelet
9 Carat Gold and Garnet Link Bracelet with Heart Safety Clasp and safety chain Gold 9 Carat Garnets 4
Weight including garnets 4.8 grams
Length in total 18 cm